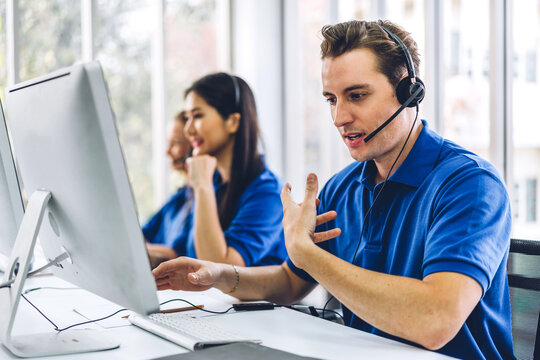 The Future of Contact Centers – Top 5 Trends Shaping the Industry
Hello Contact Center Enthusiasts,
Welcome to the first edition of Contact Center Weekly! In this issue, we'll explore the top 5 trends shaping the future of contact centers. As technology evolves, so does the way we interact with customers. Let's dive in to see what's in store for the industry!
1. Artificial Intelligence (AI) and Chatbots
AI-powered chatbots are becoming essential to contact centers, providing instant, personalized customer support. According to IBM, 85% of customer interactions will be managed by AI by 2025. For instance, Bank of America's virtual assistant, Erica, has helped millions of customers with tasks like balance inquiries, transaction tracking, and more, increasing customer satisfaction and reducing wait times.
2. Predictive Analytics
Predictive analytics can revolutionize how contact centers handle customer inquiries, anticipate issues, and optimize processes. Gartner predicts that by 2024, 75% of organizations will utilize predictive analytics in their customer service strategy. For example, some contact centers use predictive analytics to identify patterns in customer behavior, enabling them to proactively address potential issues before they escalate, leading to improved customer retention.
3. Remote and Hybrid Work Models
COVID-19 has accelerated the shift toward remote and hybrid work models. According to Forrester, most US workforce will continue working remotely in 2021 and beyond. A real-life example is TTEC, a global customer experience company that has successfully transitioned to a remote work model, allowing them to maintain uninterrupted service while ensuring the safety and well-being of their employees.
4. Enhanced Security and Data Privacy
As contact centers handle sensitive customer data, ensuring security and privacy is paramount. A PwC survey revealed that 96% of executives had shifted their cybersecurity strategy due to COVID-19. For example, contact centers are increasingly adopting end-to-end encryption and multi-factor authentication to protect customer information from potential breaches, maintaining trust and compliance with data privacy regulations.
5. Video and Social Media Integration
Video calls and social media are becoming increasingly important for customer interactions. A Dimension Data report found that over 35% of contact centers offer video chat support, while social media interactions are expected to increase by 25%. For instance, Amazon's Mayday video support feature allows customers to connect with a live agent via video chat, leading to quicker issue resolution and a more personalized customer experience.
As the contact center landscape evolves, staying ahead of these trends is crucial to deliver exceptional customer experiences. Stay tuned for our next edition of Contact Center Weekly, where we'll dive into more fascinating topics.
Until next time,
Contact Americas Family